Here it is! Thanks for your patience and for stopping by. I'm very happy to say, I have managed to re-publish this material in a modernised and mobile-friendly layout. Please enjoy it's new 'book' format.
The internet has grown up a lot since this information was first available over 20 years ago. I hope that these articles can encourage a new generation of curious practioners. It offers a kind of modern Bubishi, an entry into the scholarly aspects of the martial arts.
Like all journeys, there is no specific end, just a process of experience and reward. I hope you enjoy and find value, as I did, on the path of learning these things.
Yours in Karate-Do!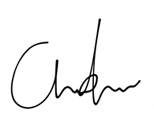 Sydney Matsubayashi Ryu